AbilityDCX
A.I. Advisory and Integration Services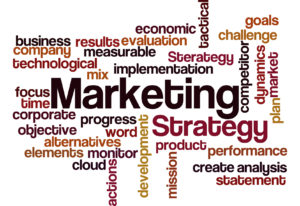 The Customer Experience Moment
Check out our blog posts to gain insight into Customer Experience, Marketing Technology, Big Data and Analytics, and Customer Relationship Management to name a few.
We invite you to participate in our reports and be active in sharing your ideas.
AbilityDCX
Services
Interim / Outsourced Chief Marketing Technologist
Digital Marketing and Lead Generation Services
Customer and Master Data Management
Customer Journey Mapping
Marketing Technology Vendor Analysis
CRM Vendor Analysis
Big Data, CX, and Marketing Analytics Modeling
Project Management, Implementation, and Training
Requirements Analysis and Scope Definition
Assessments and Maturity Modeling
Social Media Evaluation and Effectiveness
When former NBA superstar Magic Johnson was opening Starbucks coffee shops and a TGI Fridays restaurant in Los Angeles in the 1990s, he made changes to the product offerings. "I had to take the scones out of my Starbucks and put sweet potato pie, pound cake, sock-it-to-me cake, peach cobbler," he told attendees of ...
Read More
Published from LinkedIn by Gary Edwards, PhD. This decade has seen the rise of Big Data informing all things important in our lives. Whether "money balling" winning sports teams, accelerating the pursuit of a cure for cancer or understanding voter sentiments, Big Data has a role to play. It has become common parlance in most ...
Read More